How It Works
Instant Offer
Tell us about your car and we'll make you a no-obligation offer, guaranteed for seven days.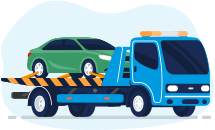 Free Pickup
Accept your offer, schedule your pickup, and our licensed partners will tow your car at no cost to you.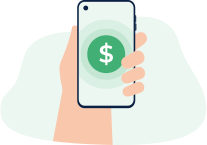 Get Paid!
At pickup, you'll be handed a check before we haul away your car and, voila! That's the end of the road.
Are you in South Florida?
Swing by with your car and get paid faster!
On-site evaluations are available for you at our Miami lot
We're Here For You
Real People
CarBrain is more than just instant car offers. We are real people who thrive on providing the best customer experience.
Expert Support
From titles and liens to everything in between — we're your one-stop shop for answers!
Super FAST!
An offer in minutes. Free car pick-up. Payment in hand. All as soon as same day. Doesn't get better than that.
Frequently Asked Questions
Do you buy leased cars?
At the moment, we do not buy leased cars.
Do you buy cars with a lien (or currently still in financing)?
At the moment, all liens and loans must be paid in full before we can buy the vehicle.
Do you buy damaged or non-working cars?
YES! In fact, that's how we started out - buying junk cars. If your car has a blown engine, has been totaled, doesn't run, or is just plain old, we'll buy it! We give cash for cars, period.
Can I get both an online and in-store appraisal?
We offer online appraisals nationwide (excluding Alaska and Hawaii). For customers in our South Florida markets, specifically the Miami-Fort Lauderdale area, we provide the option of on-site appraisals at our showroom in Miami.
What do I do after I get an online offer?
If you want to redeem your offer and sell your car to CarBrain, you have 7 days to accept and schedule your free vehicle pick-up. Our towing partner will arrive, verify your car's condition, and hand you a certified check for the amount accepted before hauling your vehicle away.
For our Miami-Fort Lauderdale residents, you have the additional option to bring your car to us anytime we're open. We'll verify your car's condition, finalize your offer, and you'll be able to leave with payment in hand.
Where is your Miami location?
We are located at 9050 NW 27th Ave, Miami, FL 33147. Open 9am to 6pm EST Mon - Fri.
Will you pick up my vehicle from my home?
Absolutely! That's our bread and butter. We are proud to offer free towing (and free title transfer assistance, should you need it) from wherever your car may be!
How do you determine my offer?
We meticulously review current market conditions, taking into account your car's specific year, make, model, mileage, and vehicle history report.
We request detailed information about your vehicle's condition, both inside and out, to identify any major defects such as frame or flood damage. If repairs are necessary, we'll consider them carefully and make any adjustments to our offer accordingly.
Rest assured, our online evaluation is designed to be thorough and fair, ensuring you get the best possible value for your vehicle.