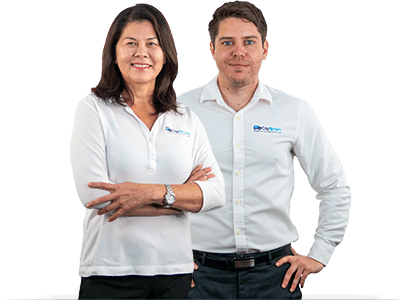 We Buy
Less-Than Perfect

Cars
Can I Trust NADA Values For My Car?
The NADA (National Automobile Dealers Association) is a national trade group boasting the membership of thousands of car dealers across the United States. They are all listed in the NADA Blue Book Guide, similar to the Kelley Blue Book Guide.
How Does NADA Calculate Car Values?
NADA calculates their car values by taking mileage, vehicle condition, and what optional accessories are equipped to a vehicle into consideration. If your vehicle is well-maintained, its value will be closer to matching the number provided by the NADA Guide.
Mileage - NADA factors in the mileage on a vehicle when determining value. Mileage translates to wear-and-tear, so the less miles a car has been driven, then the better condition all of its parts are assumed to be in.
Accessories - Whether or not your vehicle has optional add-ons is factored into the NADA value as well. The more accessories it has, the higher the price your vehicle is likely to fetch.
Vehicle Condition - The state of your vehicle weighs heavily on its value. NADA designs its valuation guide under the pretense that your vehicle is in a well-maintained condition.
The state of the market can also have an impact on the value NADA assigns your vehicle. If the supply is greater than the current market demand, then dealerships may opt to hold onto the vehicles they have and wait until they can get a better selling price for them.
Our expert evaluators can help you get an accurate estimate for your cars value, FAST!
Can NADA Apply To Damaged Cars?
While NADA can be used to ballpark the value of your vehicle, their guide is created under the assumption that your car is in well-maintained condition. If your vehicle has suffered any significant damage, then NADA prices aren't accounting for them.
This is primarily because NADA's algorithm utilizes the dealership sales price. Because of this, no private sales prices are included in their data.
A car with the same year, make, and model as yours with a similar mileage and overall condition is likely being sold at a higher price at a dealership than its actual value.
How Can I Find Out My Damaged Car's Value?
Finding your damaged car's value is a matter of understanding what the Actual Cash Value (ACV) of your vehicle is.
Your ACV can be reached by subtracting the depreciation ("wear and tear" costs) of the car from the replacement value after the car's purchase.
RV - DC = ACV
This is typically found when you file an insurance claim. The insurance company will weigh factors to calculate the ACV of your vehicle. These factors may include:
The vehicle's age

The vehicle's mileage

The vehicle's features

The vehicle's pre-loss condition
Also taken into account by your insurance company is your car's "salvage value." This is the value of your car's parts as scrap metal, with the heavy hitters typically being its engine, transmission, and catalytic converter.
If you want to avoid doing all the calculations yourself, feel free to utilize CarBrain's FREE value calculator.
We specialize in less-than-perfect vehicles near the end of their life cycle. Our process is so simple it can be summed up in three quick and easy steps:
Get your free quote! Simply enter some basic information about your car on our website and you'll receive a free and guaranteed quote within 90 seconds.

Schedule your towing! Towing is complementary, so you'll never have to worry about hidden or additional fees taking away from the profits you take home.

Schedule your pickup within 24-48 hours! If you're happy with your quote, you'll be able to schedule your vehicle retrieval with one of our partners within your area. They're trusted to come to you at a time that works best for you.

Complete your sale! After a quick inspection and transferring of your title, you'll receive the amount you were quoted, no haggling or fuss. Your vehicle is taken off your hands and money is put in them!
Let us figure out your car's worth today!