What Do You Do With A Car With A Blown Engine?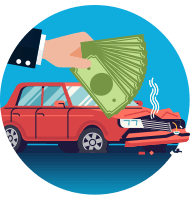 When your car's engine blows, you've got two options: get it replaced or get rid of your car. But is it worth replacing the engine in a car?
In most cases, it costs too much money. So instead, your option is selling your car with mechanical problems.
A car with a blown engine isn't worth much to you, but most dealerships will accept it as a trade-in and every junkyard will accept it as junk.
CarBrain provides transparency and peace of mind for vehicle owners that struggle with sudden mechanical problems such as a blown motor, broken engine, or other kinds of car failure. We provide a great option for clients who seek a convenient and easy way to permanently resolve their vehicle issues.
We welcome you to read through this resource page and if you have a specific question please feel free to call us at 866.443.8530 and talk to us. We will be happy to give you our fair-market evaluation of your damaged car.
Our expert evaluators can help you get an accurate estimate for your cars value, FAST!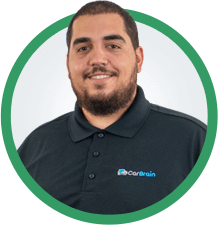 What Are The Signs Leading Up To A Blown Engine?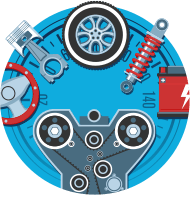 A blown engine is an engine that has suffered catastrophic internal mechanical damage. Blown motor damage takes the form of a valve breaking and punching through the top of a piston, making a hole.
Engine problems in your car don't automatically mean you have a blown engine, but the problems can get worse if you don't address them right away. If you neglect to address signs of engine problems in your vehicle, it could eventually lead to a blown engine.
The most common cause of a blown engine is a loss of fluids, whether by a sudden loss or a gradual leak. However, anything that causes overheating in the engine could cause it to blow. Signs of a blown engine include:
White smoke coming from the engine

Water or antifreeze in the oil chamber

Grinding or metallic noises when the engine turns

The engine refuses to turn

Extremely low compression in the cylinders
You can get a blown engine by driving your car without oil, pushing the engine excessively, and even design failures.
IMPORTANT: It is not likely that your car will drive with a bad engine, but if it does start, it will only get worse if you drive on a damaged engine. If your car engine has blown up, or you are in fear of it blowing up, don't risk it.
In most cases, insurance does not cover engine failure. Nor will insurance cover the cost of replacing your car if it needs an engine.
Is It Worth It To Replace The Engine In My Car?
Replacing a blown engine is a costly task that can run you somewhere in the ballpark of $3,000 to $5,000 on average (and that's not factoring in the cost of labor).
If your car still has better years ahead of it, then it might be worth the costs of replacing a bad engine.
However, if your car's glory days are in the past and its value is outweighed by the replacement costs, then it might not be in your best interests to replace that blown engine.
Can I Trade In My Car With A Broken Engine To A Dealer?
Maybe. Some dealerships will accept a vehicle with a blown engine as a trade-in towards the purchase of a newer vehicle.
However, dealerships specialize in cars that they can put on the lot for sale as quickly as possible. Your car and its blown engine are not their target car, so they'll likely lowball the trade-in value of your vehicle.
The major drawback of trading in your car with a blown engine to a local dealership is that most dealerships just don't know the true value of your vehicle.
They are in the business of selling drivable cars, so expect low ball offers. They may believe that suggesting a trade-in value for cars with bad engines is simply doing you a favor, so negotiating a fair market price for the car can be impossible.
Additionally, not all dealerships will accept non-running vehicles. Some will only accept vehicles that they can easily fix up and put back on the lot to sell to new customers.
If you want to get the best price for your car with a blown engine, trading it in may not be the right choice for you.
Cars We Buy
CarBrain specializes in buying cars with problems, including cars with blown engines. We can make an offer on any of the following cars:
Non-running cars

Old vehicles

Vehicles with body damage

Cars with blown engines

Cars with mechanical damage

Vehicles with salvage or rebuilt titles

Junk and scrap cars

Cars for parts

Wrecked or totaled cars
At CarBrain, we know how to help sellers like you get a top-dollar offer when you're getting rid of a car with engine problems.
Click "Get an Offer" anywhere on our website and fill out our easy form to find out what you can get for your vehicle today.
Does Your Car Have A Blown Engine? Get A Quote To Sell It Now.
Receiving your fair market appraisal necessitates nothing more than listing basic details about the condition of your car. It takes just a couple of seconds! We will come to you to take your car for FREE wherever you are, across the nation.
Can You Fix A Car With A Blown Engine?
Yes, but it may not be reasonable.
An experienced mechanic at most repair shops would need to order many small replacement parts and spend a lot of time disassembling and repairing the engine. The parts and labor required can make this a very long and expensive process.
Is It Worth It To Replace The Engine In My Car?
Engine repair costs can add up, especially when you're dealing with a blown engine. In most cases, the engine cannot be safely repaired, or it doesn't make financial sense to try to repair it.
Instead, you will have to replace the engine completely. However, engine replacement costs can get pretty pricey pretty fast.
The cost of a new engine can be anything from $4,000 for a V4 engine to $7,000 or more for a V8 engine.
Luxury vehicles, sports cars, and other expensive vehicles' engines may be even more costly to replace. You might be able to save some money by replacing your engine with a used engine, but that comes with risks of its own.
Can I Sell A Car With Engine Problems?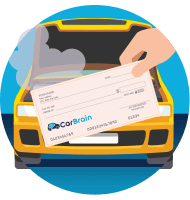 Yes. Fortunately, there is no law saying that you can't sell a car with a blown engine. It isn't illegal to sell a car with engine problems, but you have to find someone willing to buy an undriveable vehicle.
People usually default to selling a car with engine issues to a junkyard or a dealership, both of which will give you offers lower than your car's actual cash value.
At CarBrain, we take the difficulty out of selling a damaged vehicle. You can sell your cars that need repairs, even if what it needs is a new engine.
We offer fast service and free pickups with no fees. Many junk car buyers can spend days, or even weeks, negotiating, sending pictures back and forth, and trying to determine what price they will pay for your car.
If your vehicle is a thorn in your side, you'll want to sell it quickly and for a fair price. After all, the faster you can sell your car with a bad engine, the faster you can start searching for a replacement vehicle without the engine problems.
How To Sell A Car With A Busted Engine To CarBrain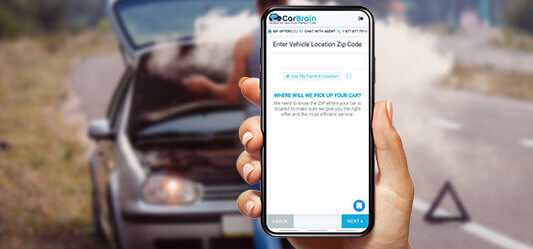 To sell a car that needs a new engine to CarBrain, all you need to do is complete our simple steps.
Tell us about your car — start with the year, make, and model, and then provide the details like the mileage, its current condition, whether it runs, and what kind of title it has.

For the most accurate offer possible, make sure to include current photos of your vehicle and the Vehicle Identification Number. This helps us pull up the car's current mileage, accident history, and more.The more information you give, the better CarBrain can value the car's worth.

After you submit the form, you'll get an instant offer for most vehicles, so you can evaluate your offer right away.

In some cases, we may need up to an hour to generate a custom offer for your car. Our associate buyers will call you with the offer when it's ready, and email it to you as well.

Once you have the offer, you get to decide whether you like our price or not. Our offers are guaranteed for seven days, so you have some time to think it over.

Whenever you're ready to sell, just reach out to your assigned associate buyer and schedule your free pickup!

The tow truck driver will arrive at the scheduled time with a check in hand.

After handing over the car keys and the vehicle title, you'll get paid on the spot for your vehicle. The car will be towed away, and the sale is complete!