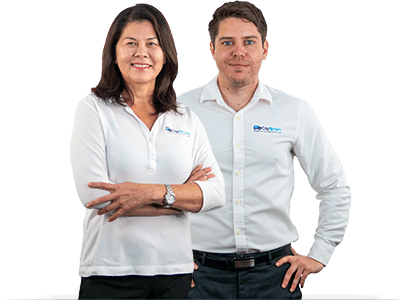 We Buy
Less-Than Perfect

Cars
When the time comes to finally move on from your current vehicle, you have to weigh your options. Do you trade it in to a dealership? Do you just junk it and call it a day?
Sometimes, selling privately makes sense. Other times, you may prefer to get an offer from an online car buyer like CarBrain.
If you choose to sell your car to a private buyer, here are some tips and tricks to alleviate that pain:
Why Should I Sell My Car Privately?
Selling your car privately isn't the only option available when you're ready to get your roadster off your hands.
Actually, it is the most time consuming option out of the common ways to sell your car: junking it and trading it in.
Junkyards are an attractive option when time is of the essence; they'll accept your car in whatever condition and pay you at a flat rate.
Some yards will pay out your car's weight in scrap metal — the price of which fluctuates depending on time, region, supply and demand, etc.
You can trade in your vehicle to a dealership, where they can assign a trade in value to your car. That value can then be deducted from the new vehicle's price.
However, if your car is in poor condition, the dealership will lowball you. They specialize in cars they make driveable quickly, not damaged or dilapidated vehicles.
When you sell your car yourself you open up the possibility of netting the highest price for your vehicle. Negotiating with hobbyists and collectors, you may find yourself getting way more bang for your bucket of bolts than you thought you ever could.
That said, selling your car privately is a time consuming process. You'll find yourself preparing not only your vehicle, but also all of its documentation ahead of the sale.
Furthermore, you will have to actually interact with (potential) buyers and that by itself can be a massive turn-off to selling privately.
How Do I Sell My Car Privately?
When selling your car to a private buyer, you have the option of doing things in a more traditional fashion (newspaper advertisements, signs, "For Sale" paint on the vehicle).
You also have the ability to utilize online platforms.
The current internet age has opened up the capability for car sellers to post photos, asking prices, and contact information for their car and reach a much wider audience than before.
Craigslist is just one of many platforms to list your car for sale on.
Let's take a look at all the steps you can take before listing your car online on Craigslist.
1. First, Choose Your Platform!
There are a multitude of platforms out there for you to list your car on. That said, depending on the type of vehicle you've got, some will serve you better than others.
If you're looking to sell a decade old, super-common set of wheels off your hands, then Craigslist might be your best option.
Now that we've chosen Craigslist, let's figure out exactly how much to list our car for!
2. Know Your Car's Value!
Knowing your car's worth helps you determine your asking price and the ballpark price range you want to operate in.
Without knowing your vehicle's worth, you're susceptible to either being severely low-balled or over-asking and having the listing (and your car) collect dust.
Checking your car's value on Kelley Blue Book will give you an approximation of what the vehicle is worth on the private market, a dealer sale, or a trade-in.
3. A Repair Is Only Fair!
Would you purchase a car that had mechanical, structural, or electrical issues? Probably not.
While there are some buyers who will take your vehicle as is, most will want it to be in some semblance of working condition.
Fix any safety related issues, like bad brakes, faulty steering, and lighting components. Be prepared to take the vehicle to a mechanic for an inspection if a serious buyer asks for one.
4. Clean & Capture
Getting your car cleaned can be the difference between a few hundred dollars more during the sale. Clean the interior and exterior, then take a ton of pictures.
Make sure you get multiple angles and your vehicle is well lit in all of the pictures.
5. Don't Forget Your VIN!
Include the Vehicle Identification Number (aka VIN) and give buyers access to your vehicle's history. Transparency creates trust and that is attractive to potential buyers.
Be prepared to answer questions about your vehicle as well as have the payment process in order. Will you be accepting cash, check, or a money order?
In the current age, there are several electronic cash exchange platforms; it is in your best interest to be explicit about which ones you accept (if any).
CarBrain: When Craigslist Isn't Cutting It.
Selling your vehicle on Craigslist is an enticing prospect, but it is one that can be both financially and time consuming. That's where CarBrain comes in!
CarBrain is an online platform specializing in the purchase of less-than-perfect vehicles. We can provide you with a quote for your vehicle as-is, no repairs necessary, within 90 seconds.
Our customer service representatives only require basic information and a few pictures before providing that free quote for you.
Should you accept, they will connect you with one of our local towing partners. They will then schedule an absolutely FREE retrieval of your vehicle within the next 24-48 hours.
When it's picked up, you'll get the quoted amount in your hands. No haggle, no hassle.
Contact CarBrain today and sell your car now!