If you have tried selling your junk car before with no luck, you might be considering resorting to an auto wrecker to dispose of it. But you might not be certain if this is a good idea. What are the pros and cons of this decision? Can you actually make money from selling to an auto wrecker?
Continue reading below to get answers to these questions and more.
What Is An Auto Wrecker?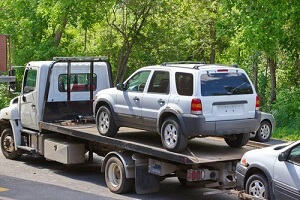 First things first: what even is an auto wrecker?
An auto wrecker is just another name for a salvage yard or junkyard. At these types of establishments, vehicles are taken apart. Usable components are removed and resold. If they require minimal repairs, they will be fixed up and then sold or recycled.
Car parts that cannot be rebuilt, restored, reused, or resold are typically crushed and recycled. This is especially true of metal pieces like exteriors, frames, and electric components. Essentially every piece of an automobile can be recycled and reused in another vehicle or for another purpose.
Get an Instant Online Offer for Your Car!
Enter your zip code below to get your FREE estimate and see how much your damaged car is worth. You can get paid in 24-48 hours with free towing!
How Much Will An Auto Wrecker Give Me For My Car?
Different auto wreckers offer different estimates for junk cars. One might try to low-ball you while another will find value in your damaged goods. Additionally, different wreckers use different criteria for pricing vehicles.
In many cases, auto wreckers use the weight of a car as a standard for pricing. They measure the weight in tons and pay you based on that. The current price and demand for the usable metals on your vehicle are also factored in. Because metal prices fluctuate so often, your estimate can vary by day and location.
As a result, it's impossible to predict exactly how much a wrecker will give you for your car.
Furthermore, some auto wreckers will buy off individual pieces of your car. However, they might require you to remove them first before selling. In this case, the cost of removal may be equal to the amount you earn from selling. So, you might wind up breaking even.
What Kinds of Cars Do Auto Wreckers Buy?
You can sell pretty much any kind of car to an auto wrecker. Although they primarily receive damaged, totaled, and junk vehicles, a few are typically willing to buy cars that are in great condition.
In fact, the better the condition of the car, the more valuable it will be to a wrecker. That is because they often sell off pieces of cars and the better the condition the parts are in, the more they can earn. Other times, they are able to sell vehicles whole if there is a willing buyer.
However, when selling to a wrecker, you must make sure that you have your title. Without a title, it might be impossible to sell your car. That's because a title is a declaration of ownership. Honest and reputable auto wreckers will not accept your vehicle if you can't show proof of ownership.
How Do I Find An Auto Wrecker Near Me?
While you might not see many auto wreckers while driving your regular commute, there are likely many in your area.
The easiest way to find an auto wrecker near you is by conducting an online search for "auto wrecker near me." You will likely find thousands, if not millions of results. You will likely also find results for salvage yards, junkyards, and ads for buyers looking for salvage cars.
You can narrow your search by including the city you live in within the search criteria. This way, more of your results will focus on auto wreckers in the exact area you live in.
However, note that most wreckers are either located within cities or at city limits. These types of establishments are not often found in suburban neighborhoods.
How can I get a quote for my car instantly?
It's simple and it takes less than 90 seconds... click the button below to get started and find out how much your vehicle is worth!
Vehicle Pick-up is FREE Nationwide. No Haggle. No Fees. We are A+ rated business at BBB.
Benefits of Selling To CarBrain Instead of An Auto Wrecker
Auto wreckers are not your only option for getting rid of an old or junk car. CarBrain.com is a reliable resource that can make the process faster and easier.
By selling your car to CarBrain, you will know exactly how much you're getting. We provide your estimate in 90 seconds or less after you submit details about your car. This offer is guaranteed for seven days and will be the exact amount you see on your check.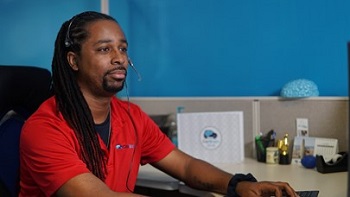 We won't haggle or hassle for a lower price. We want you to get the most out of your junk car.
Junk cars, old cars, damaged cars, we buy them all so you don't need to worry about the condition of your vehicle. All we need is your title and keys to take it off your hands.
Moreover, when you sell to CarBrain, you don't need to pay for towing or look into different local towing companies. We take care of all that for you. Better yet, we can get your vehicle towed away in as little as 24 to 48 hours.
Take advantage of our free pricing calculator today and get your car off your lawn tomorrow!