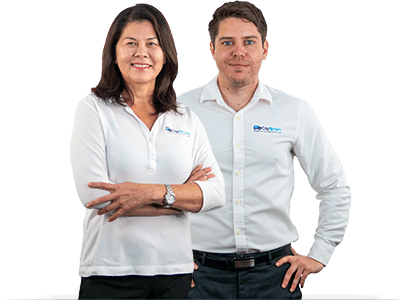 We Buy
Less-Than Perfect

Cars
Trying to sell a car online with the right buyer can be difficult. Luckily, CarBrain can help you break down your options. Looking for a quote? We can provide one in just 90 seconds or less.
Selling Your Car Online: Carvana, CarMax or CarBrain?
With the increased integration of the internet into our lives, it only made sense for the process of buying and selling a car to become accessible over the web. Companies like Carvana, CarMax, and CarBrain.
It's best to think of Carvana as a huge, online dealership. They buy and sell cars, own the vehicles they buy, and can accept trade-ins.
This streamlined, fully electronic buying process and an abundance of vehicles available to choose from have contributed to Carvana's growing popularity as car sellers.
Furthermore, they have patented the car vending machine technology that is well-known to consumers.
Our expert evaluators can help you get an accurate estimate for your cars value, FAST!
CarMax operates nationwide, providing access to their entire inventory online.
Outside of rare circumstances, any vehicle on their website is available for purchase and can be delivered directly to your front door.
Any vehicle they purchase, they turn around to sell to another prospective buyer.
CarBrain's specialty is in less-than-perfect, end-of-life vehicles.
Frame damage, mechanical issues, or even electrical imperfections don't dissuade us from assigning a fair market value to your vehicle.
We have a network of partners across the nation who provide free towing and title transfer when your vehicle is picked up.
Comparing Brands Side By Side

CarBrain

Carvana

CarMax

1. Provides online appraisals in 90 seconds

1. Provides online appraisals

1. Specializes in used and late-model cars

2. Guarantees quotes for seven days

2. Buys cars with outstanding loans

2. You may already be familiar with CarMax

3. Includes free towing with all offers

3. Can also sell you a newer vehicle

3. You can sell a car and buy one in the same place

4. Specializes in vehicles in all conditions

4. Can offer pickup and dropoff services

4. You can get in-person customer support

5. Provides top-quality customer support

5. Has a physical address you can visit
Who Should Choose CarBrain?
CarBrain specializes in buying less-than-perfect cars. We have over a decade of experience purchasing blown engines, salvage, scrap, accident-damaged, junk and non-running vehicles. We know how to determine a fair market value for a damaged vehicle in any condition.
With CarBrain, you get:
Guaranteed quote online - Just upload photos of your vehicle and provide its Vehicle Identification Number (VIN).

Absolutely free towing - When CarBrain buys your car, our offers always include free towing. We will pick your car up wherever it is for free, with no additional charges or fees.

No Haggling - Whatever price you are quoted is the amount of money you'll receive when your vehicle is retrieved.
If you have a car that is nearing its last moments of roadworthiness, then CarBrain is the choice for you. Whether the vehicle is driveable or not, CarBrain will purchase it.
Who Should Choose Carvana?
Carvana is an internet-based dealership specializing in used cars, namely in trade-ins and sales. This means:
Their priority is used cars in good working order. These used cars will go on to make up their stock for drivers just like yourself to buy.

They provide trade-in estimates. Carvana will turn a profit by buying your car its trade-in value, which is sometimes lower than its actual cash value (just like a physical dealership would). This is so they can maximize how much they make reselling it.

They sometimes have additional retrieval fees. If your vehicle needs a tow is located outside of a 100 mile radius from one of Carvana's hubs, you'll end up paying more money to have it towed in.
If you've got a vehicle that still has some roadworthy years ahead of it, then Carvana could be the correct choice for you. They prefer vehicles in working order that can be turned around quickly and resold.
Who Should Choose CarMax?
CarMax will typically make an offer on vehicles in any condition. They also possess plenty of locations across the country, so finding one to sell your car throughout the United States isn't too difficult.
Locations - CarMax does not offer pickup services, which means you will need to bring your vehicle to a CarMax location. There are some states with no CarMax stores: Montana, Wyoming, Arkansas, West Virginia, Vermont, North Dakota or South Dakota. Make sure there's a CarMax near you before deciding to sell to CarMax.

Will Buy Almost Any Car - CarMax specializes in buying and selling used vehicles that are in good shape. While CarMax will generally make repairs and improvements on all vehicles it purchases before placing them back on the lot for resale, it does not specialize in damaged cars. The majority of their business is in their used car sales, which means they specialize in vehicles that can easily be resold.
Choose CarMax if you can drive your vehicle to the CarMax location and said location isn't too far out of your way. If you're in the business of getting a new car immediately, then they can apply the price your vehicle sells towards your new set of wheels.
How To Sell Your Car To CarBrain
CarBrain is the ideal "final home" for vehicles near the end of their road-life. Our top-tier customer service representatives make the entire process as easy as 1-2-3:
Get your free quote! Simply enter some basic information about your car on our website and you'll receive a free and guaranteed quote within 90 seconds.

Towing is complementary, so you'll never have to worry about hidden or additional fees taking away from the profits you take home.

Schedule your pickup within 24-48 hours! If you're happy with your quote, you'll be able to schedule your vehicle retrieval with one of our partners within your area. They're trusted to come to you at a time that works best for you.

Complete your sale! After a quick inspection and transferring of your title, you'll receive the amount you were quoted, no haggling or fuss. Your vehicle is taken off your hands and money is put in them!
Contact CarBrain today and sell your car quickly without leaving the comfort of your own home!
Note: Carvana and CarMax are trademarked brands, and are not affiliated with CarBrain.