It is completely possible to sell your damaged truck. They are extremely valuable vehicles and many drivers would love to buy a used one. Even damaged and barely-running trucks have value, so don't be too quick to write off selling.
Keep reading to find out how you can sell your truck and get a great deal on it.
The Value of Trucks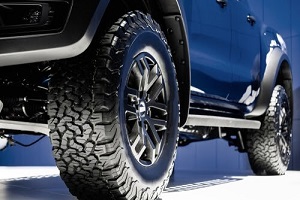 We know that different vehicles have more value than others based on their quality, price, and longevity. Trucks are no different.
Unlike regular cars, trucks can traverse a variety of terrain. This makes them perfect for drivers who love camping and driving off-road. Regulars cars too low to the ground to be able to handle off-road trips.
Moreover, trucks are hauling machines. They can tow cars, boats, trailers, campers, and more. Modern trucks can haul 10,000 lbs of weight.
This is especially useful for drivers who use their trucks for work and are required to carry heavy tools and equipment regularly.
These unique features of trucks are available because of the way trucks are made. They have heavier and stronger engines as well as tough tires to withstand the loads and stress they are made to bear.
As a result, trucks are built to last, making them extremely valuable vehicles.
Types of Damage Your Truck Could Incur
Numerous circumstances and events can cause damage to a truck. Some might be minor while others are severe and devastating.
Mechanical
Mechanical issues are the most common types of problems that can happen to a truck. You don't need an accident to occur for a mechanical issue to arise.
They can happen as a result of wear and tear or a lack of maintenance.
Often, mechanical damage starts small like a head gasket crack. Without repair, they can grow into larger and more expensive problems like engine failure.
Accident
Accidents are also a common reason for truck damage. They can happen to even the safest drivers. They can create large issues from even tiny damage.
For instance, if a driver hits your front end, only the denting might be visible. However, that collision created a crack in your radiator. Over time, you lose coolant and your car heats up.
That small accident resulted in your car overheating and frying your engine.
This is just one example of how an accident can cause severe issues for a truck. Even if nothing mechanical is affected, cosmetic damages greatly affect resale value and pricing.
Natural
Natural disasters can cause irreparable damage to trucks. While trucks are built to be tough and withstand a lot of wear and tire, it's difficult to combat Mother Nature.
For instance, hail or a fallen tree can smash windows and cause a truck's roof to cave in.
Moreover, floods and fires can wipe out electronic and mechanical systems leaving your truck totally useless.
Our expert evaluators can help you get an accurate estimate for your car's value, FAST!
Where You Can Sell Your Truck
Even damaged, dozens of people want your truck. Don't assume that just because you have no use for your broken car that other people won't.
Both companies and regular drivers purchase beat-up cars, fix them up, and resell them.
So, there's no need to have a perfect used truck to get cash for it. The following are places that can you can find buyers for your damaged truck:
Facebook Marketplace.

Craigslist.

Junkyards.

Dealerships.

Online car retailers.
The problem with trying to sell your car to any of the above is the time and effort. In many cases, a buyer will want to see the car in person before committing to a sale.
While that is a smart practice, it will take time and you might have to go through dozens of quotes to find the right one.
Sell Your Truck to CarBrain.com
There's no need to put so much time and effort into selling your truck when Car Brain is here to make it easy.
Instead of spending weeks gathering estimates and quotes from potential buyers, you can get one with us in less than two minutes. Plus, there's no need to haul your truck anywhere: we do everything online!
To begin your sale, you just need to fill out some details about your truck in our online form.
Our unique calculator will then analyze dozens of factors about your car and the current market to give you the best possible offer. All you need to do is press accept!
In 24 to 48 hours after you accept our price, a driver will come and pick up your truck at no cost to you. He or she will hand over your check and you will be free of your damaged car.
We don't haggle and there is no hassle when it comes to selling your truck to us. We specialize in damaged, broken, and junk cars so we will have no trouble buying yours.
Get your free quote from CarBrain.com today and see how much you can get for your damaged truck.