What Can I Do With My Total Loss Vehicle?
Here at CarBrain our mission is to bring transparency, ease and peace of mind for clients just like you. That's why we put together this page and at all times feel free to call us at 866.443.8530 and talk about your specific case. We will be happy to help!
What Is Considered A Totaled Car?
What Does "Totaled" Mean For A Car?
What makes a car considered totaled is when the cost of repairs exceed the value of the vehicle. Your insurance company will have its own standards for what makes a car totaled, but the standard for when repairs cost too much generally fall between 50 and 100 percent of the car's vehicle.
When your insurance declares your car totaled, it will typically buy it from you and cut you an insurance payout check for the pre-accident value of the vehicle, minus your deductible. The insurance company will then sell the car at auction.
Our expert evaluators can help you get an accurate estimate for your cars value, FAST!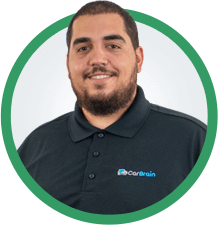 What Does GAP Insurance Actually Do?
If your car is totaled before you finish paying it off and you don't have GAP insurance, you could be in a financial pickle. GAP insurance, also known as Guaranteed Asset Protection insurance, kicks in for precisely such situations. If you still owe money on your car when it is totaled, GAP insurance will pay out the remaining value of the vehicle.
No gap insurance? That means you have negative equity on your totaled car — and you'll have to keep making payments on a vehicle you can no longer use. If you find yourself in this situation, it's a good idea to get as much money as you can out of your totaled vehicle.
How Much Is My Totaled Car Worth?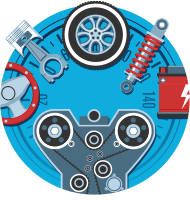 Various factors impact the value of your totaled vehicle. Your totaled car's value depends on:
Year

Make

Model

Condition, etc.
Certain vehicles will be more highly valued than others. If your car's damage is mostly to the body, you might still be able to get a good cash offer out of it.
However, that's not always the case. For instance, if your totaled car has significant damage to the engine or transmission, its value may come down to its scrap metal value instead.
The best way to find out what your totaled car is currently worth is to get an offer with CarBrain.
Our salvage car value calculator uses advanced technology and takes into account many details specific to your total loss car. Usually, you can get a fair offer for your vehicle in under 90 seconds, and because we're confident in our prices, it's guaranteed!
How To Keep A Total Loss Car From Your Insurance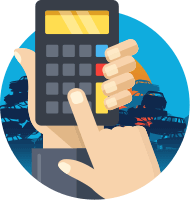 If you want to get a second check for your total loss car, you can buy back the vehicle from your insurance company and start shopping around for quotes. In most states, you are allowed to retain a salvage vehicle and sell a salvage vehicle.
Step 1: Contact
The first step towards keeping your totaled car is to contact your insurance company. Let them know that you want to keep the car. In most states, they will transfer the title over to you as a salvage title.
Step 2: Get Paid
You will still be paid by your insurance company if you ask to keep the car after a wreck. In addition to subtracting your deductible from the check, the insurance company will also deduct how much they expected to profit from the vehicle if it sold at auction, which is typically between $300 and $500
Step 3: Get Paid Again
Once you receive the check and the vehicle's title from your insurance company, you can begin looking for places to sell your wrecked car.
How Can I Sell A Total Loss Car?

And what places buy totaled cars? When you are getting quotes for the salvage value of your car, you generally want to figure out how to sell a salvage car for the best price possible. This typically involves getting quotes from junkyards who buy totaled cars and national car dealers like CarMax.

Junkyards — When looking for places that buy junk cars near you, local junkyards are the common choice. They will accept vehicles in virtually any condition. They purchase them quickly, but they make their profit by buying low and reselling the usable parts.

Dealerships — Any dealership that accepts cars "as is" will purchase your totaled car. However, dealerships usually won't trade junk cars for cash. The money offered is likely credit to be applied to buying another vehicle from them. Additionally, they specialize in roadworthy cars, so a totaled car that can't run is likely to get lowballed.

Private Buyers — Private buyers aren't restricted by pricing or any condition constraints. If your model is popular and in demand, someone will want it. Finding that person, however, can be a massive hassle; vetting serious candidates and haggling being chief amongst the most annoying portions of the process.

Online Dealerships — Companies like CarMax and Carvana have taken advantage of the internet and made selling a car that's been totaled online a possibility. Keep in mind, these places still specialize in cars that can be resold quickly. A totaled car isn't their ideal purchase, so they won't be paying top dollar for it.

In all these situations though, you will likely get a low offer. If you still owe any money on your vehicle, your goal should be to sell it for as much as possible so you can pay off your remaining loan faster.

CarBrain can offer you an instant fair market quote online in a matter of seconds. Our quotes are guaranteed for seven days, so you have time to think it over before completing the sale. Additionally, there are no fees whatsoever for using our service and no last-minute haggling or negotiations.
---
Why Should I Sell My Totaled Car To CarBrain?

CarBrain has been in the business of buying damaged cars since we first opened our doors in 2007. We've evaluated well over a million cars since then, helping stressed car owners nationwide. Our car evaluators are experts in their field. If you have a damaged or crashed car, we will buy it.

CarBrain is a free service. There are no charges for evaluations and offers. If you sell a car with CarBrain, we cover the costs for pick up and towing. We don't like the practice of having hidden fees, so we don't have any. When you sell your car to CarBrain, we pay you, not the other way around.

All CarBrain offers are guaranteed for seven days, so you have time to think it over. If you aren't sure yet, you can find positive reviews of CarBrain all over the web, from Facebook to Google to the Better Business Bureau and more. Find out what our customers have to say about us — we're confident you'll have a great experience.
Types Of Damaged Cars CarBrain Will Buy
CarBrain specializes in buying damaged cars, including yours! We can purchase vehicles with the following types of damage:
Non-running vehicles

Salvage cars

Rebuilt cars

Cars with blown engines

Vehicles with transmission problems

Cars with mechanical damage

Vehicles with frame or body damage

Wrecked cars

Total loss cars

Old cars

Animal-damaged cars
We help sellers like you dispose of unwanted clunkers and broken vehicles every day. Get an offer in 90 seconds and find out what your car is worth now!
How To Sell A Totaled Car To CarBrain
CarBrain is the ideal "final home" for vehicles near the end of their road-life. Our top-tier customer service representatives make the entire process as easy as 1-2-3:
Get your free quote! Simply enter some basic information about your car on our website and you'll receive a free and guaranteed quote within 90 seconds.

Towing is complementary, so you'll never have to worry about hidden or additional fees taking away from the profits you take home.

Schedule your pickup within 24-48 hours! If you're happy with your quote, you'll be able to schedule your vehicle retrieval with one of our partners within your area. They're trusted to come to you at a time that works best for you.

Complete your sale! After a quick inspection and transferring of your title, you'll receive the amount you were quoted, no haggling or fuss. Your vehicle is taken off your hands and money is put in them!
Contact CarBrain today and sell your car quickly without leaving the comfort of your own home!
Hablamos español y te ayudaremos a vender tu carro de forma segura!