How Can I Get a Top Dollar Offer for My Total Loss Car?
Enter Vehicle Details
The first step is to fill out our easy form with up to date information on your vehicle. The more details you provide, the easier the process will be to get an accurate offer.
Accept Your Offer
After you submit the form, we'll take a look at what you've told us and give you an offer. You have seven days to decide if you like the offer or not. If you do, our associate buyers will help you schedule your FREE pickup.
Get Paid!
The final step is to wait for the driver to arrive! Just make sure you have the car keys and vehicle title ready. Once the driver comes, you'll get your check on the spot. The driver will tow away your car. And you're done!
Junk Cars That CarBrain Has Purchased In The Past
What Should I Do With My Total Loss Vehicle?
Here at CarBrain our mission is to bring transparency, ease and peace of mind for clients just like you. That's why we put together this page and at all times feel free to call us at 877.877.7911 and talk about your specific case. We will be happy to help!
Are You Getting Rid Of Your Junk Car? Obtain A Quote Now.
Receiving your fair market appraisal necessitates nothing more than listing basic details about the condition of your car. It takes just a couple of seconds! We will come to you to take your car for FREE wherever you are, across the nation.
What Is Considered A Totaled Car?
A totaled car is a vehicle whose cost of repairs exceeds the value of the vehicle. Your insurance company will have its own standards for when exactly a vehicle is totaled, but the standard for when repairs cost too much generally fall between 50 and 100 percent of the car's vehicle.
When your insurance declares your car totaled, it will typically buy it from you and cut you an insurance payout check for the pre-accident value of the vehicle, minus your deductible. The insurance company will then sell the car at auction.
If your car is totaled before you finish paying it off and you don't have GAP insurance, you could be in a financial pickle. GAP insurance, also known as Guaranteed Asset Protection insurance, kicks in for precisely such situations. If you still owe money on your car when it is totaled, GAP insurance will pay out the remaining value of the vehicle.
No gap insurance? That means you have negative equity on your totaled car — and you'll have to keep making payments on a vehicle you can no longer use. If you find yourself in this situation, it's a good idea to get as much money as you can out of your totaled vehicle.
How Much Is My Totaled Car Worth?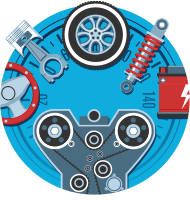 Your totaled car's value depends on its year, make, model, condition and more. Certain vehicles will be more highly valued than others. If your car's damage is mostly to the body, you might still be able to get a good cash offer out of it.
However, that's not always the case. For instance, if your totaled car has significant damage to the engine or transmission, its value may come down to its scrap metal value instead.
The best way to find out what your totaled car is currently worth is to get an offer with CarBrain.
Our salvage car value calculator uses advanced technology and takes into account many details specific to your total loss car. Usually, you can get a fair offer for your vehicle in under 90 seconds, and because we're confident in our prices, it's guaranteed!
How To Keep A Total Loss Car From Your Insurance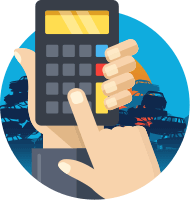 If you want to get a second check for your total loss car, you can buy back the vehicle from your insurance company and start shopping around for quotes. In most states, you are allowed to retain a salvage vehicle and sell a salvage vehicle. Simply tell your insurance agent that you want to keep the vehicle title for yourself.
If you retain the car, your insurance company will still send you a check for the car, but they'll subtract what they expected to make from the car at auction along with the deductible. Generally, you will receive the title with a salvage branding on it, permanently lowering the value of your vehicle. Once you have your insurance check and your car's title, you can begin shopping around for quotes for your vehicle.
How Can I Sell A Total Loss Car?

When you are getting quotes for the salvage value of your car, you generally want to figure out how to sell a salvage car for the best price possible. This typically involves getting quotes from junkyards who buy totaled cars and national car dealers like CarMax.

You might be able to sell your totaled car privately if there's a local car buyer who wants your exact make, model, and has free time to repair it. In all these situations though, you will likely get a low offer. If you still owe any money on your vehicle, your goal should be to sell it for as much as possible so you can pay off your remaining loan faster.

CarBrain can offer you an instant fair market quote online in a matter of seconds. Our quotes are guaranteed for seven days, so you have time to think it over before completing the sale. Additionally, there are no fees whatsoever for using our service and no last-minute haggling or negotiations.
---
Why Should I Sell My Totaled Car To CarBrain?

CarBrain has been in the business of buying damaged cars since we first opened our doors in 2007. We've evaluated well over a million cars since then, helping stressed car owners nationwide. Our car evaluators are experts in their field. If you have a damaged or crashed car, we will buy it.

CarBrain is a free service. There are no charges for evaluations and offers. If you sell a car with CarBrain, we cover the costs for pick up and towing. We don't like the practice of having hidden fees, so we don't have any. When you sell your car to CarBrain, we pay you, not the other way around.

All CarBrain offers are guaranteed for seven days, so you have time to think it over. If you aren't sure yet, you can find positive reviews of CarBrain all over the web, from Facebook to Google to the Better Business Bureau and more. Find out what our customers have to say about us — we're confident you'll have a great experience.
Types Of Damaged Cars CarBrain Will Buy
CarBrain specializes in buying damaged cars, including yours! We can purchase vehicles with the following types of damage:
Non-running vehicles

Salvage cars

Rebuilt cars

Cars with blown engines

Vehicles with transmission problems

Cars with mechanical damage

Vehicles with frame or body damage

Wrecked cars

Total loss cars

Old cars

Animal-damaged cars
We help sellers like you dispose of unwanted clunkers and broken vehicles every day. Get an offer in 90 seconds and find out what your car is worth now!
How To Sell A Totaled Car To CarBrain
The process couldn't be easier. Go to any page on our website and you'll see a button that says "Get an Offer". Then, fill out the form with information about your vehicle — the more details you provide, the more accurate our offer will be.
For a lot of cars, you'll receive a guaranteed instant online offer. In some cases, we might need a few more details about your car, and you will receive a call from one of our car buyers shortly after you submit the form. They'll give you your offer over the phone and email it to you as well.
The best way to ensure your offer is accurate and fair is to submit photos of the car detailing the damage as well as provide the Vehicle Identification Number. This allows us to easily confirm the year, make, model, mileage, accident history, and more.
Once you have your offer, you can decide whether or not you want to accept it. If you do, reach out to your associate buyer to begin scheduling your free pickup. The last step is to wait for the tow truck driver to arrive!
Make sure you have your car keys and the vehicle title handy. When the driver arrives, hand over the keys and title, and accept your payment on the spot. The car will be towed away, and you're done!
---
Frequently Asked Questions
What Will Happen With My Old Car After I Sell It To You?
At CarBrain, we work with a wide network of licensed junk car buyers and recyclers. Depending on your vehicle's condition, specs and age, it will either be scrapped for metal or disassembled for parts. If your vehicle only has minor damage, our buyers may choose to repair it instead.
All our partners are appropriately licensed and experienced in handling junk cars. Your vehicle will be recycled in an environmentally friendly and safe way. Recycling a car can help keep toxic chemicals and metals out of landfills, and also lowers the amount of energy needed to produce more steel and aluminum.
How do I know the value of my totaled car?
CarBrain analyzes many aspects of your car before making an offer for your vehicle. The car's location, its pre-accident cash value, the extent of damage or mechanical and electrical problems, the current market demand for your vehicle and its parts, make, model, mileage and age all play a vital role in deciding the value of your car.
For example, there are cars, like an 18-year-old sedan that doesn't start or run, won't get the same offer as others, like a low-mileage two-year-old sports car with collision damage. Some vehicles fall in-between, like a high-mileage nine-year-old SUV with electrical problems.
There are no "book" values for damaged or scrap cars, but at CarBrain, we have over 30 years of experience in buying less-than-perfect vehicles. We strive to provide a fair offer to every customer.
How can I go about buying back my totaled vehicle?
To buy back your totaled vehicle, reach out to your insurance agent, and request to do so. In most states, you will receive the title for your vehicle with the appropriate branding — totaled cars are usually given a salvage title — as well as a check for the payment.
Your insurance agency will issue you a check for the pre-accident cash value of your vehicle minus your deductible and minus what they expected to make for your totaled car at auction. Once you have the check and title, you can sell it to another buyer.
Do I need insurance on my car to sell it to you?
CarBrain does not require vehicles to carry insurance in order to make an offer. If you do not have insurance and your vehicle was totaled, that just means you can skip a few steps and immediately begin getting an offer for your car.
Will CarBrain buy a car with negative equity?
CarBrain can only buy a car with negative equity if our offer exceeds or equals the amount remaining on the lien. For example, if you have $800 left on your lien and we offer $1,000 for your vehicle, we can make the sale.
However, if your vehicle is underwater — you owe more on it than the vehicle is worth — CarBrain cannot purchase the car. In that case, you may need to find alternative options to sell your totaled vehicle.
Who will pick up my car?
CarBrain works with a nationwide network of licensed junk car buyers and recyclers to pick up vehicles. All partners must meet a rigorous vetting process to begin working with CarBrain, to ensure that you receive a satisfactory experience when selling your vehicle. We are always expanding our partners to expand our services and speed up our pickup times.
Will you buy a car with a salvage title?
Yes, CarBrain can buy a vehicle with a salvage title. As long as the title is certified and in your name, we can make an offer on it.
When the tow truck driver arrives to pick up the vehicle, you should sign the title in the appropriate spot to transfer ownership. Our associate buyers can help you figure out the right way to sign the title in your state. Once we receive the vehicle, we will complete the title transfer and send you a Bill of Sale by email to document that we have purchased the vehicle.