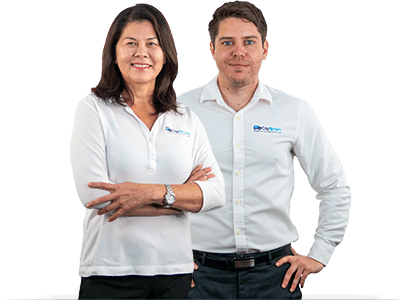 We Buy
Less-Than Perfect

Cars
Check out our totaled car value calculator to get a second opinion, or a second offer for your car.
Find Out How Much Insurance Pays for Totaled Cars
Insurance companies use a proprietary formula for how much your non running car is worth. How do you know its accurate or fair, or they are giving you as much as they should?
The feeling of helplessness from the unknown is never fun. You worry about things beyond your control, lose sleep and add to your gray hair. That's precisely what happens when you total a car and an insurance company is involved. Rather than losing sleep about how much your insurance will pay for a totaled car, you can find out how much you can get for your wrecked vehicle now. Get an accurate quote about how much your salvage car is really worth.
How Much Will I Get For My Totaled Car?
Did the airbag deploy? Is there damage to more than one side of your car? After your accident, is your car unable to drive? If one or more of these answers is 'yes', then it's probably safe to say your car is totaled.
How to Sell A Totaled Car - Find The Trade in Value of Totaled Cars
Your car has quite likely met its demise. It may have been in an accident, taken an unexpected dip in a pool or floodwaters, or gotten a little extra toasty because of a wiring malfunction. You can tell at a glance that repairs aren't going to be cheap, or they may not be possible at all. You have to figure out what to do with your totaled car.
Your adjuster is helpful to a degree but you don't get any answers until they've decided what to do with your smashed-up car. And once they determine it's a total loss vehicle, you'll have to come to an agreement on its value. But just how much will that be?
Who Buys Totaled Cars? - Here's How to Get Cash for Totaled Cars
According to Geico, a leading insurance provider in the US, there are three factors in determining a total loss car:
when damage is so severe that the car can't be repaired safely.

when the cost of the repairs is more than the vehicle is worth.

when vehicle damage is so severe that state regulations dictate that it must be considered a total loss car.
All insurance providers have specific criteria and formulas to determine when to consider a car totaled. It may vary a little from one company to the next but minimally.
As well, you MUST have insurance for total loss. If your insurance coverage has lapsed or you've chosen a policy that limits your claim amount, you may be stuck with a vehicle that won't be repaired or declared a total loss. Or if it is, can you even keep your car if it's totaled?
Is My Car Totaled Calculator - How Much is My Totaled Car Worth?
How do you know if the offer for your total loss car is even close to acceptable? It would be great to have a salvage car value calculator you can use to figure out how much your car is worth now, compared to its value before your accident.
Unfortunately, that's not a calculation insurance companies are willing to provide. But if you're asking yourself, "How much is my totaled car worth," there is a rough calculation you can make on your own:
Find the Kelley Blue Book Value for your car in fair condition.
Work out 20 to 40 percent of the fair condition value, depending on how bad your total loss car's condition is. It's probably closer to the 20 percent mark.
Keep in mind, every car depreciates. To you, that means that the value of your car, whether it has been totaled or not, is losing value every day you drive it.
How to Trade in Totaled Cars for Cash - Car Total Loss Value Calculator
It doesn't take a major accident for airbags to deploy, although it's almost a guarantee that they will deploy in a major smashup. Now you might have heard the question 'is your car totaled if the air bags deployed'? Just because your airbags have blown doesn't automatically make your vehicle a total loss. It's just one factor, but an expensive one that can jack up the claim total for any collision.
If your airbags deploy, it will definitely get a closer look from your adjuster. Between airbag replacement cost, collision repairs, and other factors like rental car costs, it could mean your claim is marginal or a total loss. However, if you drive a newer vehicle or an expensive car, the repair cost is less likely to be near your car's value. Is it worth it to fix or should you sell your car as is?
What is The Value of A Totaled Car?
There's no clear-cut formula you can use to determine your totaled car value. Because every vehicle's condition is different, you won't get a concrete number until you've hashed it out with your adjuster. And even then, it's often up for discussion at least a little. You can, however, get insight into how that number is achieved.
Actual Cash Value is determined. That's the resale price for your vehicle if it hadn't been totaled. The insurance company will look at recent listings and sales for similar vehicles in your area.

Pre-accident condition is considered. Your car's mileage, options and trim level, and any pre-accident damage is weighed into the equation.

Your deductible is… well, deducted. The insurance deductible you chose for your insurance policy is held back from the payout amount for your claim.
How to Sell A Totaled Car
If your car is totaled how much does insurance pay? They pay the difference between your vehicle's pre-accident appraised value and your deductible.Your insurance covers the difference, so you can hopefully get a good value from their insurance payout for your totaled car. Even after the insurance claim, the totaled car may still have value. However, depending on what additional insurance benefits you opted in for such a collision coverage or GAP insurance, there may be more to it. It also applies to cars with mechanical problems, such as a blown engine, or a junk vehicle - which would mean that repair costs exceed the current market value of the used vehicle.
Where to Sell A Totaled Car
To start, it helps to understand what GAP insurance is all about. GAP is an acronym for three words: Guaranteed Auto Protection. It's an optional insurance policy you can purchase, but it's only important in one situation. GAP insurance is important when your car is worth less than your car loan balance.
It's a situation known as negative equity. Think of it like this. You have a car that you've bought and it's almost paid off. The car is worth more than the remaining balance on your car loan. If you're in the positive, it's simply called equity. But if you've just bought your within the past couple of years, your loan balance is higher than the amount your car has initially depreciated. That's negative equity.