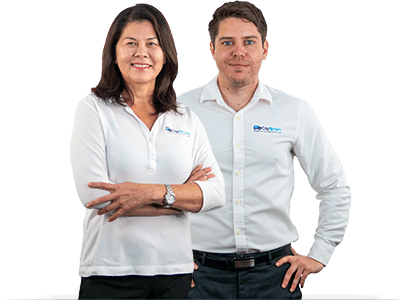 We Buy
Less-Than Perfect

Cars
Car owners weigh a ton of factors before they purchase their car. That means tallying up total cost (including the Manufacturer's Suggested Retail Price — MSRP), taxes, add-ons, and fees.
All of these factors mean that buying and owning a car is an investment. Even as car prices soar, one must continue to look at the residual value of a vehicle in order to see how much value it retains (and can, therefore, be sold for) a few years after purchase.
ALG, the division of J.D. Power that sets the bar for automotive residual value projections, has announced its choices for cars holding the best value in 2022.
Which Cars Are Holding Their Value Best In 2022?
Of the 284 models evaluated for the ALG Residual Value Awards, 19 brands achieved awards in 29 different segments, with two specific brands winning three awards while others won two or fewer.
Model-Level Residual Value Awards
The two standouts here are Honda and Hyundai, but they are closely followed by a diverse assortment of manufacturers: Audi, Kia, Mercedes-Benz, Subaru, Land Rover, and Toyota.
Models of note from these brands include:
Honda: Civic, Odyssey, and Passport
Hyundai: Kona, Kona EV, and Accent
Audi: A6 Allroad and Q3
Kia: K5 and Telluride
Land Rover: Range Rover Velar and Discovery
Mercedes-Benz: AMG GT 4-Door and Metris
Subaru: WRX and Forrester
Toyota: Tacoma and Tundra
The actual residual value of your vehicle depends on numerous factors over the course of a multi-year lease. These factors range anywhere from mileage and vehicle quality to optional features, weather, and supply/demand for that vehicle.
2022 Best Resale Value: Top 10 Cars
According to Kelley Blue Book, these are the ten vehicles projected to retain the highest percentage of their initial MSRP. These models hold onto their value better than 95% of all other models.
Most new vehicles will lose 60% of their initial value within the first five years of ownership.
These ten vehicles, however, only lose about 40% of their original value. That's an additional $6,650 from the resale of a vehicle initially priced at $35,000 after a five year buy-own-sell cycle.
| Rank | 2022 Model | 5-Year Resale Value |
| --- | --- | --- |
| 1 | Toyota Tundra | 70.2% |
| 2 | GMC Sierra | 60.8% |
| 3 | Toyota Tacoma | 60.6% |
| 4 | Ford Maverick | 59.5% |
| 4 | Chevrolet Corvette | 59.5% |
| 6 | Toyota 4Runner | 58.6% |
| 7 | Tesla Model X | 57.6% |
| 8 | Ford F-Series | 57.3% |
| 9 | Ford Ranger | 56.7% |
| 10 | Jeep Gladiator | 56.1% |
How Are The Cars That Hold Value The Best Determined?
As stated earlier, your car's value is dictated by several factors.
While platforms like KBB may have their own specific way of calculating value, the general attributes applied towards finding the final value are:
Depreciation - Knowing how much your car has depreciated is crucial. Experts estimate the average vehicle only holds 35% of its MSRP after a five year period. While this is an average, it is not the end-all-be-all; some vehicles hold a considerably larger percentage of their original value than others.
Brand Perception - Your car is more likely to get a better offer for your vehicle if you have a car from a prestigious brand. Buyers perceive your vehicle to be high quality and reliable and are, therefore, willing to pay more for it.
Market Conditions - Supply and demand for your vehicle will affect its total value. Primarily when selling to dealers, you have to take into account how many vehicles they have on the lot that are the same make and model as the one you've brought in.
Mileage - It's expected for a car to put on 12,000 miles per year. If your 5-year old roadster has something along the lines of 20,000 miles on it, then it will fetch a higher purchase price than if it had 60,000 miles on it.
While these are some of the chief qualities impacting your car's value, you'll have to also factor in your vehicle's condition, popularity, add-ons, color, as well as the economy as a whole.
While it is quite a list of things to keep track of, it will benefit you in the long run, so that you get the most resale value out of your car.
Does Resale Value Actually Matter?
Most car owners don't expect to have their vehicle forever. As a matter of fact, the five year mark is when most car owners begin shopping around to sell their current car.
A vehicle with a strong resale value will hold onto its value and be worth more when you're ready to sell, as opposed to one that doesn't retain value nearly as well.
If you are looking to sell your vehicle and don't want to go through the hassle of tracking all of the conditions that affect resale value, then CarBrain is the place for you.
Our representatives are on standby to give you a quote within 90 seconds then walk you through the process of selling your car.Should you like the quote, they'll connect you with a partner of ours within your area. You can schedule a vehicle retrieval within 24-48 hours with them…absolutely FREE!
Once your wheels are hooked up, you'll get a check for the entire quoted amount in your hands. No hassle! no haggle!
Contact CarBrain today and let us help you find out what your car is really worth!