Dealing With Common Honda Ridgeline Problems
The Honda Ridgeline was introduced in 2006 as a "lifestyle pickup truck." Designed to transport goods and people, this vehicle came into production in 2004. The first generation was produced from 2006 to 2014, and the second generation was introduced in 2017.
As a pickup truck, the Ridgeline has never particularly taken off. That may be due to numerous problems that popped up in early model years of the vehicle. The sections below go over problems commonly found in the Honda Ridgeline across the years.
2006 Honda Ridgeline Problems
The 2006 Honda Ridgeline was the first model of this pickup released on the market. Unfortunately, it came with a few major problems.
The issue most drivers complained about was found in the engine. Many drivers reported that the #4 cylinder in the engine failed prematurely. In a few cases, drivers had to replace multiple cylinders.
The most commonly recommended fix was a complete engine replacement, costing $2,500 or more. Drivers typically expect a vehicle to last 150,000 miles or more. Premature engine replacement can be an unpleasant and unexpected expense.
Another recurring issue found in the 2006 Ridgelines was within the HVAC system. A problem with the wiring led to difficulties with the heater. Worse, the wiring problem created a fire hazard. A handful of incidents involving smoke or fires behind the dashboard were reported.
Finally, the 2006 Honda Ridgeline had problems with the airbags. Numerous complaints indicated the airbags could fail to deploy in an accident. This was part of a wider problem with Honda vehicles that used Takata airbags. Numerous airbag recalls have been issued for the vehicle since it was first produced.
2007 Honda Ridgeline Problems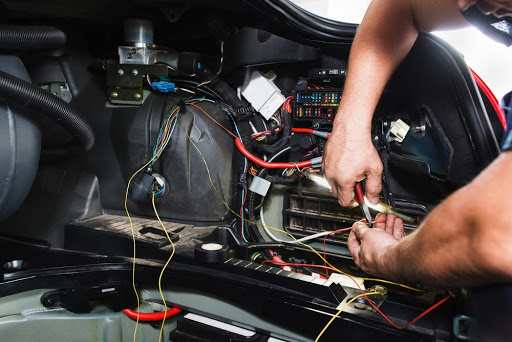 The 2007 model Honda had similar problems to the 2007 model. This includes problems with the airbag and an HVAC wiring error that created a fire hazard.
In addition to the above problems, however, drivers complained that the 2007 Honda Ridgeline had problems with excessive oil consumption. Drivers would need to refill the oil chamber far more frequently than a typical car requires. Worse, failing to refill the oil when needed could blow the engine. This could force drivers to replace the entire engine.
Along with excessive oil consumption, owners of the 2007 Ridgeline also complained of premature rust and peeling paint. Although this is a cosmetic issue and not a mechanical one, it could be a turn off for certain drivers.
Repainting a vehicle can cost $1,500 or more. Rusting could become a structural integrity problem over time as well.
2008 Honda Ridgeline Problems
The 2008 Honda essentially rehashed the same problems of the first two models, although to a lesser extent. Although the number of individual complaints went down overall, drivers still reported problems with:
The airbags

The HVAC wiring

Peeling paint
By 2009, the complaints stopped coming in. However, the first three model years of the Ridgeline were tough for Honda.
2017 Honda Ridgeline Problems
In 2017, Honda introduced a second generation of the Ridgeline. Unfortunately, like the 2006 model, their second generation came with its own set of flaws.
Many drivers complained that all the warning lights in the vehicle would come on at once for no apparent reason. The problem appears to lay in the electrical system, although mechanics have not been able to pinpoint the specific error. This can be frustrating for drivers who want to know if their vehicle is safe to drive or not.
Another problem has been reported with the fuel injectors failing. The vehicle may suddenly lose power while driving, or indicate an emissions system warning. Many drivers have been forced to replace all the fuel injectors out of pocket, to the tune of $2,000 or more.
2019 Honda Ridgeline Problems
As a relatively new model, there are not very many 2019 Honda Ridgeline problems that have been reported. However, a few trends are beginning to pop up that drivers should take note of.
For instance, several complaints have been filed with the National Highway Traffic Safety Association regarding the vehicle's brakes. Owners have complained that the vehicle's pedals will depress to the floor when pressed. Drivers then need to pump the brake to restore it again.
Other complaints have come in about the vehicle's fuel line system. Drivers have complained of a persistent fuel odor around the car. This could indicate a problem with the engine or fuel line.
Should You Sell Your Honda Ridgeline With Problems?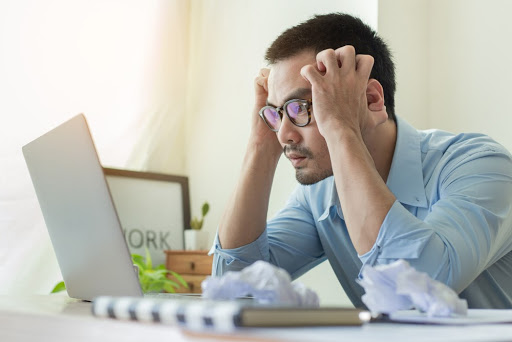 If your Honda Ridgeline is giving you problems, you should debate whether to keep repairing it or whether to sell it.
If your vehicle is new and reliable, spending the money to get it fixed is a good idea. For instance, if you have a problem with the 2016 Honda Ridgeline, chances are that it's rare.
The 2016 Ridgeline has had few complaints and is generally reliable. In that case, fixing the problem is a good idea. This is because there's a good chance you'll get several more years of good use out of the car.
However, if you have a 2007 Ridgeline that has repeatedly developed problems with the engine, you might consider selling it. After all, there's a fairly good chance that other problems, like paint and the airbags, will affect you too.
Additionally, older vehicles lose value quickly. If the cost of repairing your vehicle exceeds 50 percent of its value, it's generally time to sell it.
Why Sell To CarBrain?
CarBrain is the market for less-than-perfect cars. For over a decade, we've been helping drivers sell cars with mechanical problems, collision impact, frame damage and more. If you have a car with problems, we can provide a fair market offer on your vehicle in under 90 seconds.
All CarBrain offers include FREE towing and FREE title transfer. There are never any charges to use our service. Additionally, our offers come with a seven-day guarantee, giving you time to think it over before scheduling the pickup.
If you like our offer and want to sell your car to us, we can schedule your pickup in under 48 business hours. You'll get paid on the spot when we pick up the vehicle. CarBrain is the safe, modern and easy way to sell your car without leaving your home.
How To Sell A Car To CarBrain
Selling your car online with CarBrain is easy. All you have to do is:
Click "get an offer."

Fill out the form.

Get your quote!
You can get a guaranteed offer fast by including photos of your vehicle and its Vehicle Identification Number. If you like our price, our associate buyers will help you schedule a pickup at a time that works for you.
The tow truck driver will arrive with a check in hand. All you have to do is sign the title and hand over the keys, and you'll be paid on the spot — it's that easy! Selling your damaged Honda Ridgeline to CarBrain is a no-brainer.