While you probably have tons of experience buying all sorts of products online, you may not be aware of how to properly sell. To help you out, we have created this guide on selling your used car online. Read ahead to learn the basics!
Get an Instant Online Offer for Your Car!
Enter your zip code below to get your FREE estimate and see how much your damaged car is worth. You can get paid in 24-48 hours with free towing!
Prep Your Car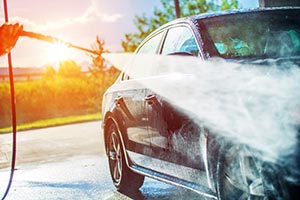 Before even venturing online, you need to take care of your vehicle first. At this stage, you would remove all of your personal belongings from your vehicle and remove any stickers (if possible).
Depending on the condition of your vehicle, this might be all you need to do to prepare your car for sale. For instance, if your car is badly damaged, it might not be safe or practical to vacuum the inside or wash the outside.
However, if most of your vehicle is intact, it would be a good idea to detail the interior and give the outside a good wash. Do your best to get stains out from upholstery and the grime off the spokes of the wheels.
Take Photos of Your Used Car
Once your car is thoroughly cleaned and presentable, it's time to take some photos. You'll need these to create a good listing.
You'll need to take pictures of both the interior and exterior. These images also need to be honest and accurate. If your car is in bad condition, don't try to hide the damage.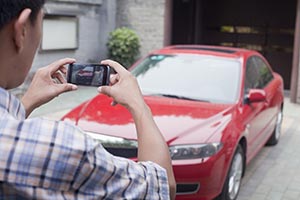 Whoever purchases it will see the damage eventually anyway, it's best to be completely transparent about its condition. Doing so will also help you appear more trustworthy to buyers.
Ensure that you photograph the vehicle from multiple angles in bright daylight.
Choose the Right Site to Sell Your Car On
Now it's time to find the right website, or websites, to list your car on. Just as car manufacturers sell their vehicles at different dealerships, you too can sell your vehicle on multiple platforms including:
Facebook Marketplace
eBay
Craigslist
Autotrader
CarGurus
Cars.com
However, there are pros and cons to listing on these various sites. For example, Autotrader offers a lot of features like selling tips as well as automatically listing your car on Kelley Bluebook, but you'll have to pay fees if you want to sell to a private party.
So, to find the right site(s) for you, you'll have to do some research.
How can I get a quote for my car instantly?
It's simple and it takes less than 90 seconds... click the button below to get started and find out how much your vehicle is worth!
Vehicle Pick-up is FREE Nationwide. No Haggle. No Fees. We are A+ rated business at BBB.
Price Your Vehicle
Before you can put your used car up online, you need to decide on a price. This step might seem easy, but it requires some research on your part.
If your vehicle is simply old, without any major damages, it will be relatively easy to find a good price for it. All you'll need to do is visit websites like Edmunds or Kelley Blue Book to get an estimate for your car's year, make, model, and trim.
However, if your car has sustained damages or is totaled, a used car estimate will only be your starting point. You will need to investigate further and research the value of vehicles like yours with similar amounts of damage. Then, you'll have to use your best judgment to create a fair price.
Create a Listing
Once you've settled on a website, it's time to create your listing. For this step, you'll upload the photos you took of your vehicle as well as include the following written details:
Year, make, and model of the car
Unique features of the vehicle
Why you're selling it
Explanation of the damages
Your contact information
Repair history
This part might take some extra time, but it will be worth it. Creating an accurate and detailed description will help answer potential buyer questions. Additionally, make sure to check for proper spelling and grammar as an ad with errors might turn off potential buyers.
The Easiest Way to Sell A Used Car Online – CarBrain.com
While it's great that there are so many resources available online to help you sell your used car, CarBrain.com can make it so much easier. When you sell to us, you don't have to create a listing, meet with potential buyers, or research your car's price point. Our team takes care of all the heavy lifting.
To start, all you need to do is fill out our online form with information about your vehicle. You'll either enter your car's VIN or input details like the year, make, and model. You will also provide information about its condition including details like:
The status of the title.
Exterior damage
Mechanical damages
If it is missing parts
If it has been damaged in a fire or flood
These data points in addition to other factors like local demand and the wholesale value of the car, we'll be able to give you a fair and accurate estimate. Each of our quotes is unique to each vehicle. Plus, this will be the exact amount you receive on your check.
Once you accept our offer, all that's left to do is schedule your pick-up, which is complimentary. A local tow driver can arrive at your door in 24 to 48 hours to pick up your car and deliver your payment.
We make it this simple and easy to sell your used car online. There's no listing, no haggling, no hassle, and no stress. Get your free quote from CarBrain today!